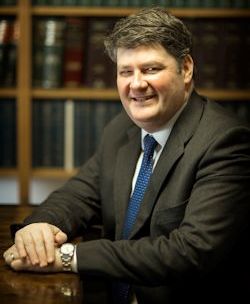 James Pahl Becker (Jay)
James Pahl Becker (Jay) was born in Ft. Worth, Texas. He is a graduate of The University of the South, Sewanee, Tennessee (B.A. 1994/cum laude) and the University of Texas School of Law, Austin, Texas (J.D. 1997). Mr. Becker is admitted to practice before the Delaware Bar and the U.S. District Court for the District of Delaware. He is a member of the Sussex County and Delaware State Bar Associations. Jay has served on the board of the Rehoboth Beach / Dewey Beach Chamber of Commerce since 2003, serving as its chairman in 2017 and 2018.
Jay is primarily a transactional attorney, whose areas of practice include real estate transactions (both residential and commercial), wills, small business formations, commercial transactions, including an active practice before the Office of the Alcoholic Beverage Control Commissioner, and other civil matters. He is a title agent for Old Republic Title Insurance Company and First American Title Insurance Company.
Mr. Becker lives near Rehoboth with his wife and two children.
Education
University of the South (B.A./cum laude 1994)
University of Texas School of Law (J.D. 1997)
Areas of Practice
Real Estate Transactions
Wills
Small Business Formations
Representation of Clients before the Office of the Alcoholic Beverage Control Commissioner